H3BA-N8 Multiple Operating Modes Multi Time Relay
Time relay is a very important component in the electrical control system. In many control systems, it is necessary to use the time relay to achieve delay control. Time relay is an automatic control electrical appliance that uses the principle of electromagnetic or mechanical action to delay the closing or breaking of contacts. Its characteristic is that there is a delay from the time the attracting coil gets the signal to the action of the contact.
The H3BA series Multi-range analogue timer is a time-limited type of timer. It have a variety of time setting ranges and voltages you can choose, it mainly used for equipment control.
Description:
- Multi-range analogue timer
- Time setting range of 0.5s to 100h
- Handles a wide range of applications through eight operating modes.
- 2 modes selectable via slide switch: Mode A (2C) for DPDT time-limiting output contacts and Mode B (1A1C) for SPDT instantaneous and time-limiting output contacts - Big and easy to read dial shows decimal points
- Timing LED Indicates Output Relay Status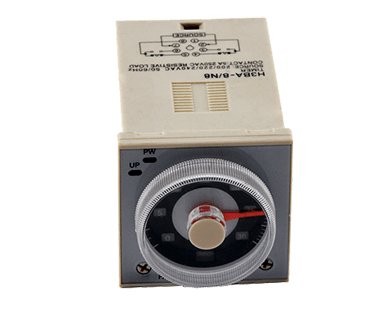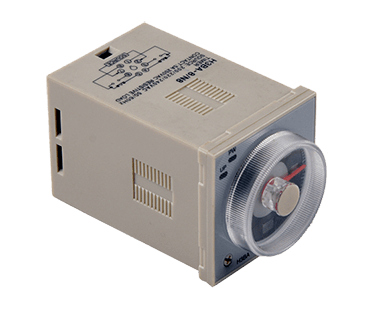 Type

Mounting and Socket

Output contact

Time range

H3BA

Surface(N): PF113A(E)

Flush(-Y): US-11

2C

0.5Seconds-100Hours

H3BA-8

Surface(-N): P2CF08 PS08

Flush(-Y): US-08 P3G-08

H3BA-N8H

1A1C
Hot Tags: H3BA-N8 time relay, manufacturers, suppliers, factory, Customized