- Multi-range analogue timer
- Customized CMOS IC for low power consumption, high operation stability and extreme timing accuracy
- Flush mount with Type US-08 or P3G-08 base and surface mount with Type F083A(E) base
- 5 (NA, NB, NC, ND, NE) timing series available
- 20 different time ranges from 0.1 sec to 30 hours available
- Each timing series has 4 time ranges, selectable via DIP switch
- 2 modes selectable via slide switch: Mode A (2C) for DPDT time-limiting output contacts and Mode B (1A1C) for SPDT instantaneous and time-limiting output contacts.
| | |
| --- | --- |
| Name | Adjustable time delay relay |
| Model | AH3-N |
| Classification | Time relay switch |
| Size | 41x52x84mm |
| Working Mode | Power on delay |
| Contact Quantity | Delay Transfer Contact 2 Group Delay Transfer Contact 1 Group Instantqaneous Transfer Contact 1 Group |
| Delay Specification | A:1S 10S 1M 10M B:3S 30S 3M 30M C:6S 60S 6M 60M D:1M 10M 1H 10H E:3M 30M 3H 30H |
| Installing Mode | Stationery Type and Panel Type |
Type

AH3-N

Dimensions

50HX40WX82D

Mounting

Surface (-N)

PF083A(E)

Socket

Flush(-Y)

US-08 P3G-08

Full timing range

A:1S,10S,1M,10M

B:3S,30S,3M,30M

C:6S,60S,6M,60M

D:1M,10M,1H,10H

E:3M,30M,3H,30H

Rated voltage

DC(V):12,24

AC(V):12,24,110,220,240,380,50/60Hz

Indicator operation

Time operation flicker

O/P

Contact

Model

Model A/B

Time limit 1c




5A

Time limit 2c

5A




Instantaneous 1c




5A

Service life

Mechanical

5X1000000 times

Electrical

100000 times

Accuracy

Repeat error

±1% max

Setting error

±10% max

Voltage error

±1% max

Temperature error

±2% max

Reset time

0.1 sec max

Consumed power

2VA

Ambient temperature

-10~+55

Ambient humidity

48-85% RH

Weight

160g
Selection and Notice
1) The user could select proper product according applied place and requirment ,such as delay precision,settinggerror,digital display,installing method,price,etc.
2) The delay range should be selected according to actual required delay value and made in agreement with maximum value and made in agreement with maximum value,
especially for time relay of turnbutton(potertiometer)setting mode,and the long-term delay product can not be used for short-term delay control.
3) The input should be as short as possible for outward control signal,for place with high disturbance,it should use shielded wire and keep far away from power line and high voltage line.
4) For repeat delay,if the resting time between this two times is less than rest time,then it may cause phenomenon like delay time bias,instantaneity or non-action.
Product Selection
Type

Timing model

Output contact

Time range

AH3-1

Variable

1C

Second:1/3/6/10/30/60S Minute:3/6/10/30/60M Hour:3/6/10/30H

AH3-2

2C

AH3-3

1A1C

AH3-NA

Multi Range Variable

Mode A/B

1S/10S/1M/10M

AH3-NB

3S/30S/3M/30M

AH3-NC

6S/60S/6M/60M

AH3-ND

1M/10M/1H/10H

AH3-NE

3M/30M/3H/30H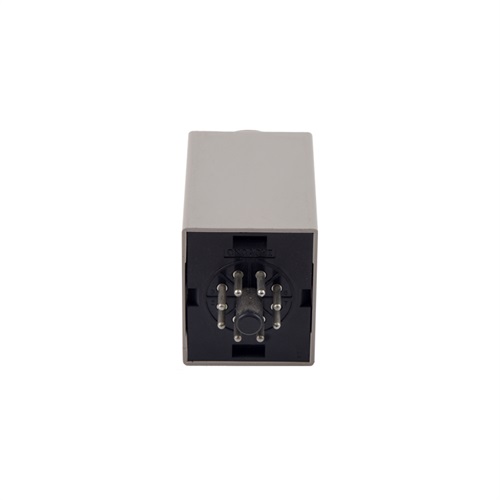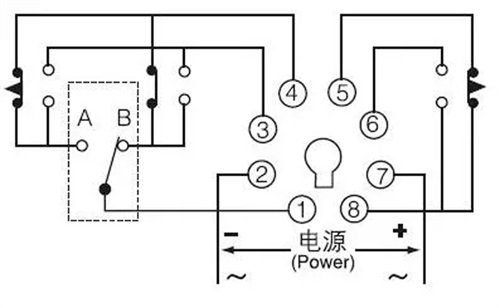 Hot Tags: AH3-N, manufacturers, suppliers, factory, Customized