Technical features:
1. Supply voltage: AC (50Hz)36V, 110V, 127V, 220V, 380V; DC: 12V, 24V (other voltages can be customized);
2. Delaying specification: 1s, 5s, 10s, 30s, 60s, 120s, 180s, 240s, 300s, 600s, 900s, 1200s, 1800s, 3600s;
3. Electrical life: ≥ 10 × 104 times;
4. Mechanical life: ≥ 100 × 104 times;
5. Contact capacity: AC250V 5A ;
6. Use the Class: AC-15 DC-13;
7. Repeated the error: "1%;
8. Reset time: ≤ 1 sec;
9. Power consumption: ≤ 1.5W (DH11S ≤ 3W).
Installation condition:
1, using the environment: the installation site is not more than 2000 meters above sea level; the ambient air temperature does not exceed +40. C, and its average temperature within 24h does not exceed +35. C, ambient air temperature of the lower limit of -5. C; the maximum temperature is +40. C, air relative humidity of not more than 50%; at a lower temperature +20. C, allowing the relative humidity of air no more than 90%. Occasionally, due to temperature changes of the condensation produced by special measures to be taken;
2, power supply voltage range of 85% -110% of rated voltage;
3, in the absence of severe shock and blast the media, and media not sufficient to corrode metal and damage insulation of gas and dust, rain and snow erosion in areas that are not used;
4, vertical or horizontal installation.
Working power:

DC24V;AC24V,220V,380V

Delay range:

1s,6s,10s,30s,60s,120s,

180s,300s,600s,900s,

1200s,1800s,3600s;

Repeat error:

≤1%

Operating mode:

JS14A, JS20 power-on delay
JS20/03; power-on delay with momentary motion
JS14A-Y; delay-conversion
JS20D power failure delay

Contact form:

JS14A, JS20, JS20D two sets of delay
JS20/03 group delays a group of momentary motion

Contact container:

3A AC220V (resistive)

Dimensions:

82×45×120mm

Hole Size:

56-2×φ4.5mm

Installation method:

Device type or 35mm rail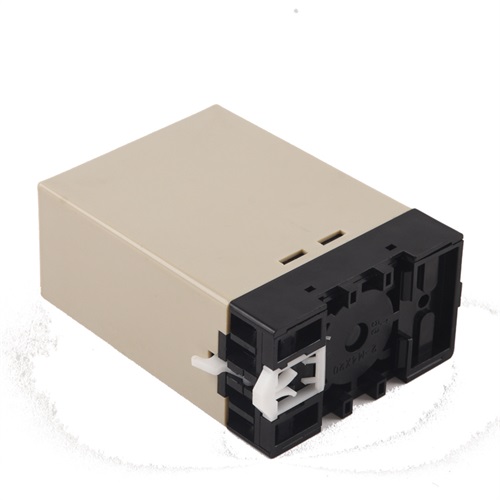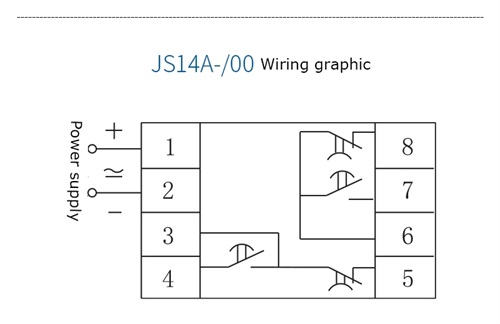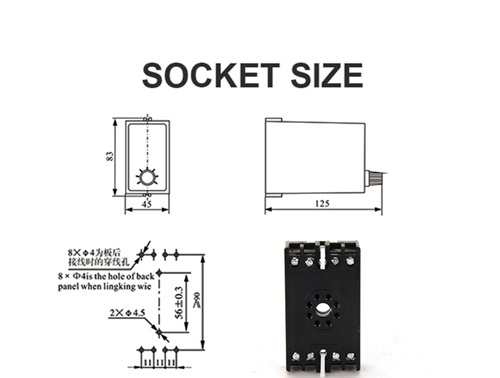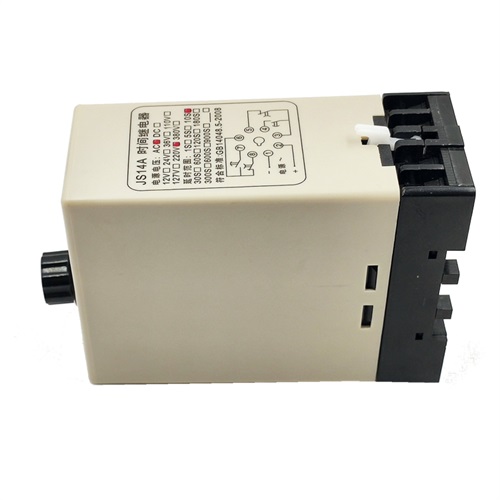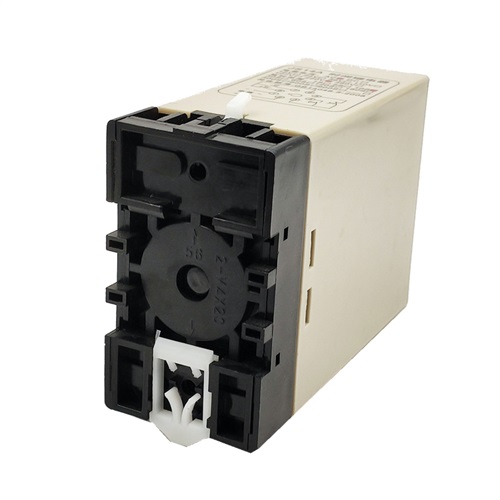 Hot Tags: JS14A, manufacturers, suppliers, factory, Customized