Overview of the Time relay AH2-Y
Time relay is a very important component in the electrical control system. In many control systems, it is necessary to use the time relay to achieve delay control. Time relay is an automatic control electrical appliance that uses the principle of electromagnetic or mechanical action to delay the closing or breaking of contacts. Its characteristic is that there is a delay from the time the attracting coil gets the signal to the action of the contact.
Time relay AH2-Y Technical Parameter
- Using CMOS IC lower power consumption high reliability and stability
- 15 different time ranges from 0.1 sec to 24 hrs available (Each time range the product is individually customized)
- Power Supply
Non universal voltage: AC(V) 12 ,24, 110, 220 ,240 50/60Hz , DC(V) 12, 24
- Output Contacts rated 5A at 120/240 VAC and 30 VDC, resistive load.
- Front panel mounted with a P3G-08/US-08 Socket ).
- On-Delay version
- One delayed contact (SPDT Relay) + One instantaneous contact (SPDT Relay) Output
- Large and easy to read dial shows decimal points
- Two Leds provide status indication for ON-OFF operations
Tecspecs:
Model

AH2-Y

Contact capacity

AC 250V 3A

Contact

one delay contacts

Dimension

87*57*91cm

Installation

By Pane

Electrical life

≥105

voltage

AC 24V/ 220V/ 380V; DC 24V

Operation type

Cycle delay, power On delay

Delay range

SEC: 1,3,6,12,30,60
MIN: 3,6,12,30,60
HR: 3,6,12,24
Detailed Images: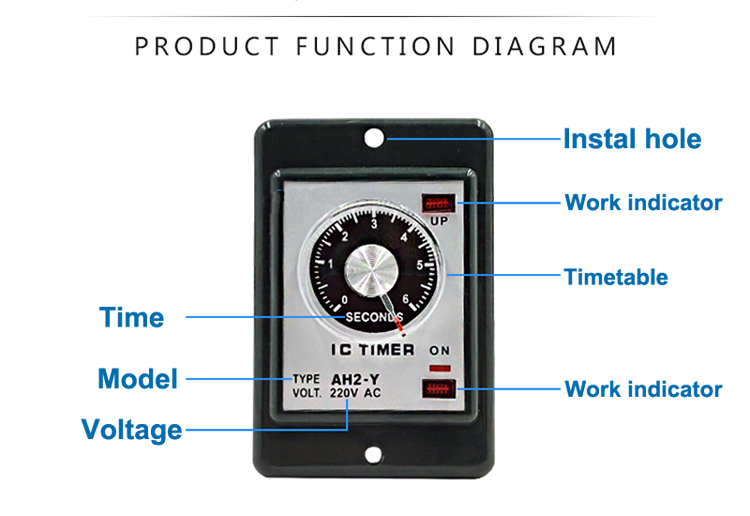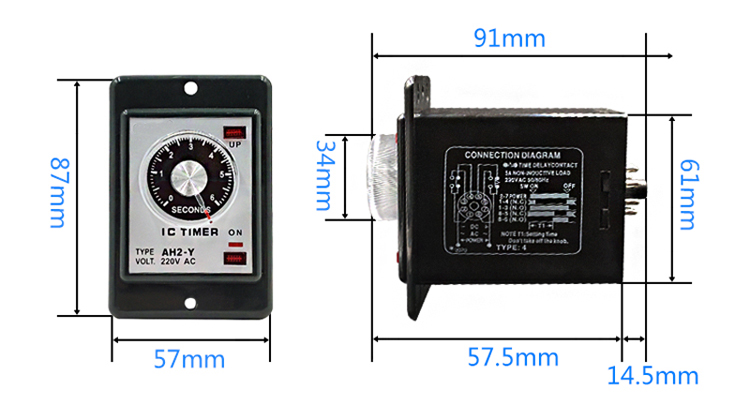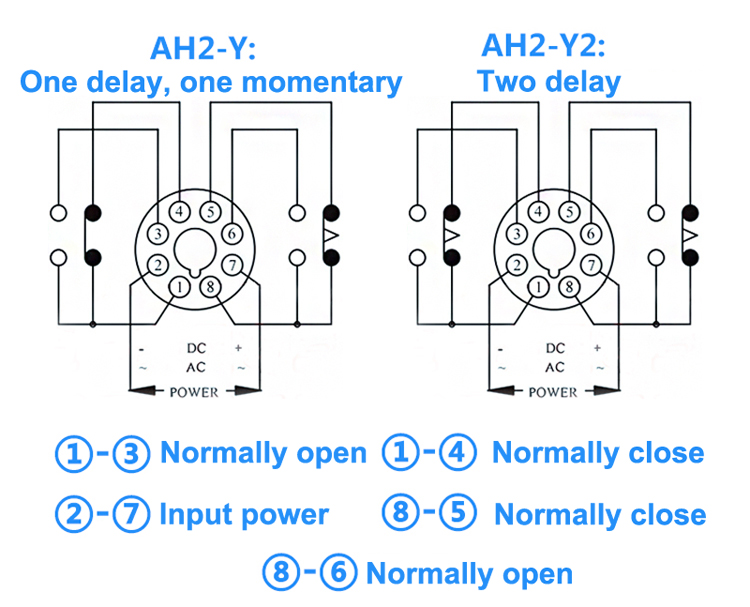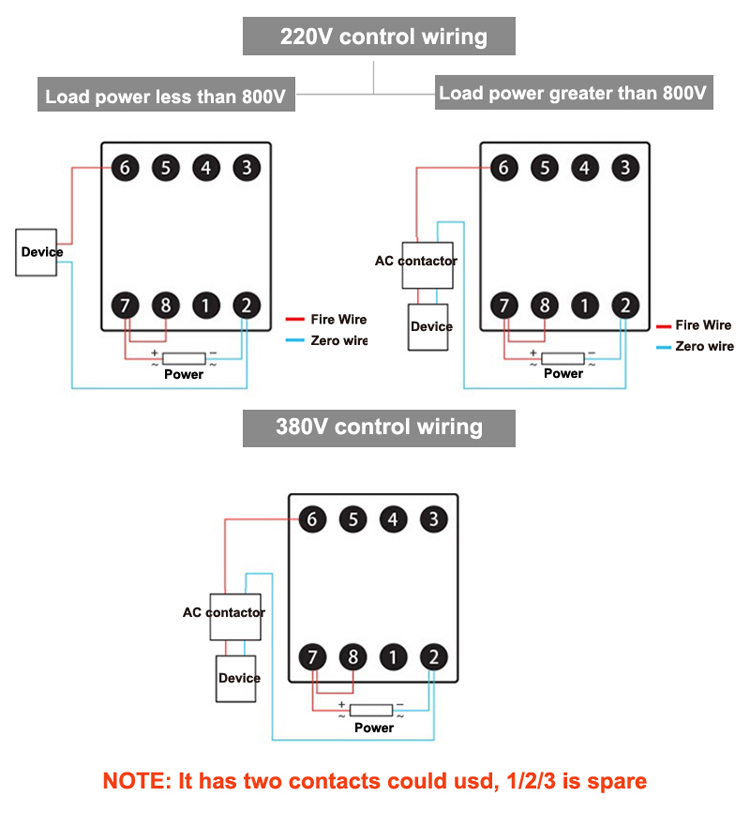 Hot Tags: AH2-Y timing relay Juzlong time relay switch, manufacturers, suppliers, factory, Customized