Good Quality Time Delay Relay AH2-Y Industrial Electric Adjustable Timer 250V 5A
Time relay is a very important component in the electrical control system. In many control systems, it is necessary to use the time relay to achieve delay control. Time relay is an automatic control electrical appliance that uses the principle of electromagnetic or mechanical action to delay the closing or breaking of contacts. Its characteristic is that there is a delay from the time the attracting coil gets the signal to the action of the contact.
Digital Setting Mode:The time setting could be carried out by dial switch or corresponding push-button on product panel,this kind of delay setting value is discrete,but as it is not related to reference variety of time base circuit,so that its corresponding time setting precision is quite high,usually applied in places of single delay setting and higher delay precision.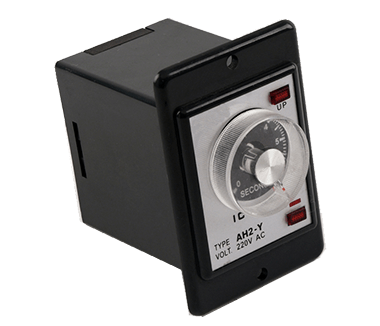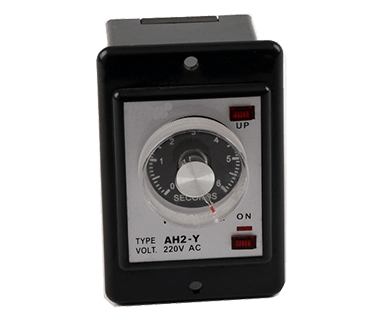 Hot Tags: AH2-Y time relay, manufacturers, suppliers, factory, Customized